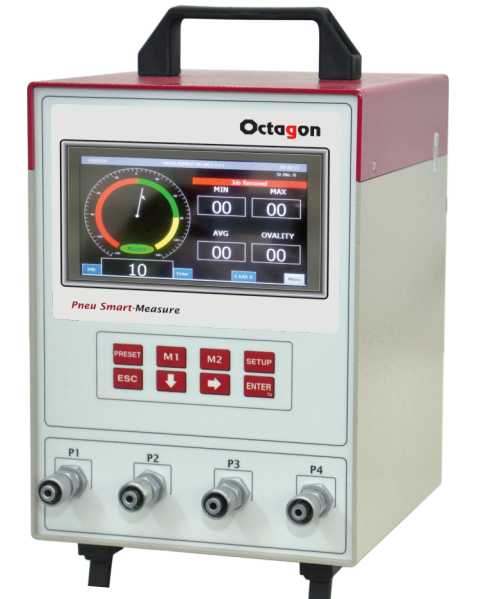 Technical Specification/ Features :
Octagon Pneu-Auto measure and Pneu-Smart Measure are multi channel air gauging display units featured with auto detection of channel input.
 Built in PIEZO sensor suitable to be used with different pneumatic gauges.
 Facilitates auto air cut-off.
Digital Views: Digital Readout/Dial/Bar graph/Run Chart.
 Pneu Smart Measure have added feature with graphical display which facilitates analogue (dial type) indication along with graphs for run chart.